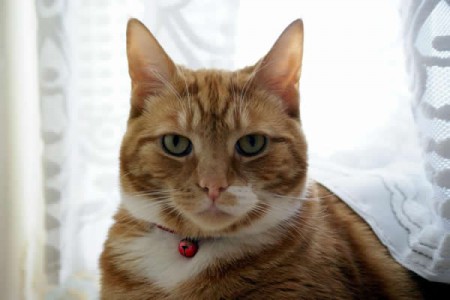 When transporting a beloved cat overseas, it is easy to be overwhelmed with everything that needs to be done. Vaccinations, certifications, licenses, proper containers, and notifications all need to be dealt with before transport a cat to another country. Regulations vary from country to country, so it is also important to understand the specific requirements of your destination country. We are here to help you get each of the required tasks completed, so your cat can make their journey safely, and you can be assured that everything that needed to be accomplished was.
Free Quote Form Phone or Email Us
Import Licenses and Health Certifications
Some countries require an import license or permit to be issued before they will allow the pet into the Country and all Countries require a zoo-sanitary Certificate (Veterinary Certificate issued by the Ministry for Primary Industries – MPI) Certificates are obtained in New Zealand, for pets travelling to Australia you can arrange this directly with your local MPI approved Vet, for pets travelling anywhere else in the world we can arrange an appointment with MPI on your behalf so that your cat can be Certified prior to departure and have their Certificate issued.
Your cat will need to be examined by a Vet before they travel to ensure they are healthy and fit to fly. These documents will need to travel with your cat for the entirety of their trip.
Vaccinations
Most countries require that vaccinations are up to date before your cat travels.  Vaccinations for feline rhinotracheitis, calicivirus, and panleukopenia are normally required, though occasionally they are just recommended.
Some countries do require your cat to be vaccinated for rabies prior to departure, waiting periods between vaccination and transport vary from country to country.
Restricted Breeds and Ages
Rarely are cat breeds restricted entry into foreign countries; however, some countries do restrict the early generations of newer breeds which have been originally crossed with wild cats, such as the Bengal.  If you own a cat that has wildcat ancestry, you will need to check your destination country's requirements.
Most cats are able to travel internationally once they are 12 weeks of age (8 weeks for Australia).
Some vaccination waiting periods may result in the kitten being older than 12 weeks at time of travel however this will vary depending on the country.
Microchips
ISO (International Standard Organization) compliant microchips are usually required for your cat.
ISO microchips are used world wide – if your pet has come from the USA, Canada or Hong Kong it is quite possible your pet has an AVID microchip and depending on the country you are now sending your cat to they may be required to have an ISO microchip inserted also.
Containers
An IATA (International Air Transport Association) standard container is required for transporting your cat internationally.  These are escape-proof containers that your cat must remain in at all times during transport..  You may provide your own container for transport, or we can provide you with one.
Although transporting your cat to another country may seem daunting, you can relax knowing we are here to help you.  We will handle the booking and paperwork, so all you need to worry about is yourself.  Your cat will be waiting for your final destination.