Pet Transport Reviews
Because we've been around a long time, we have a lot of happy customers. You can read a few reviews of our pet transport services all over the world on this page. We also have more pet transport reviews you can read just for pets we have transported to the UK, USA and Australia.
Browse our pet transport reviews for pets we have sent to
UK | AUSTRALIA | USA
Free Quote Form Phone or Email Us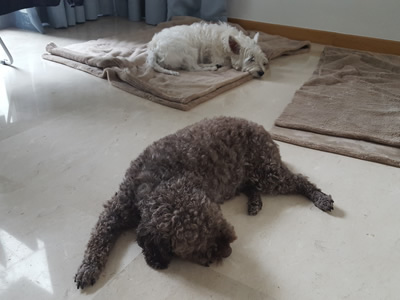 Hi Brenda,
Goo Reum & Goo Soon arrived safely in Singapore without any document issue and are recovering from travel fatigue.
​Thank you so much for your help. 🙂
(Goo Soon and Goo Reum: Auckland, NZ – Singapore) April 2018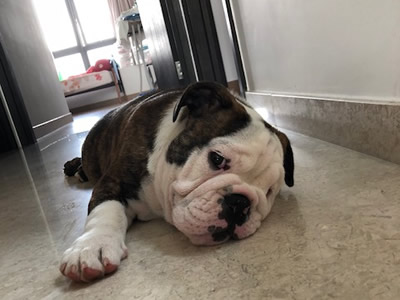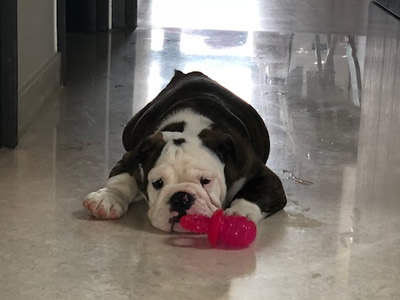 Thanks Brenda for your support and service. Very happy with the outcome.
(Turkish: Auckland, NZ – Singapore) April 2018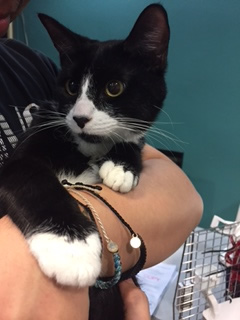 Finn arrived safe and sound! Thanks so much for everything, and the extra blanket in his cage.
Donne (Finnegan: Auckland, NZ – Singapore) Sept 2017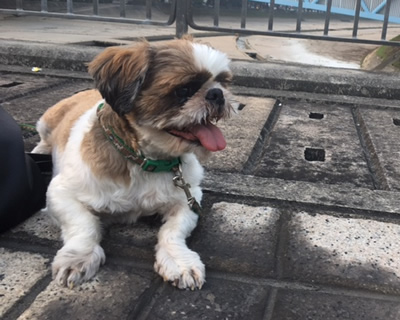 Hi Brenda,
Just dropping you a line to thank you for making Milo's move to HK stress free for us, am very happy with your service! Milo has arrived safe and sound and recognised me straightaway after 3 years apart.
He is settling well in HK and follows me everywhere I go. He will still need a bit of time to get used to the heat over here.
Attached are some photos of Milo's first few days in HK.
(Milo: Auckland, NZ – Hong Kong) April 2017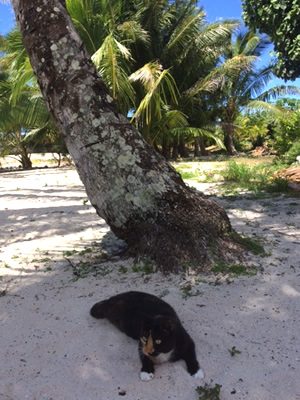 Kia orana, Brenda!I wasn't sure about all this plane business and staying in strange places with other cats and dogs… but now I get it! You didn't tell me I was going to kitty paradise where I could freely climb coconut trees, roll around in the sand, soak up the sun and chase hermit crabs and geckos…
You're the best!
Love from her Royal Kittiness,
Lucille. Xx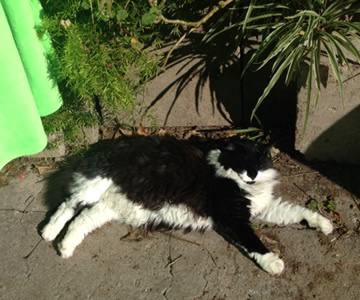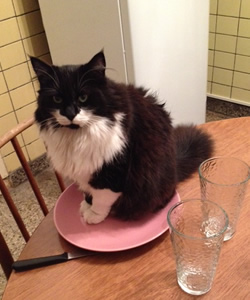 I wanted to send a quick (belated!) thank you note to you for your awesome work in helping us bring Grolty over to Argentina. As you can see from the photos she is settling in well. We really appreciated all your hard work and helping us out with trying to work around not having a vaccine booklet in NZ!
Madeleine and Juan (Grolty – Domestic Long Hair: Auckland, NZ to Argentina)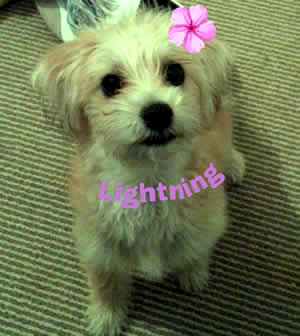 Django (Border Collie) Auckland NZ to Vancouver, Canada
Hi! Monique, This is Dee from Hong Kong.Sorry, it was a bit late to tell you that Lightning is safely arrived.
I and my husband would like to say a big Thank You for what you have done! Can not say thank you enough.
You were so patient with my numerous emails and calls, I appreciate that so much 🙂 I wanted to make a review on your official website but could not find where.
Anyway, Hope you are doing good!
Dee Jeong (Lightning – Jack Russell/Bichon Frise: Auckland, NZ to Hong Kong)
Thank you so much. Your services and follow through were exceptional!Fergus arrived with no problems. Although he was happy to be out of the kennel! 🙂
Aloha,
Yvonne (Fergus – Scottish Variant Kitten: Auckland, NZ to Honolulu, Hawaii)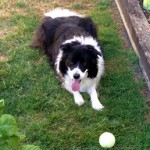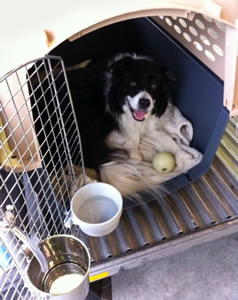 He has safely arrived! 🙂 Thanks again Monique.
Corry and Marc (Kai – Border Collie: Auckland, NZ to Vancouver, Canada)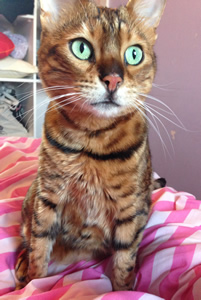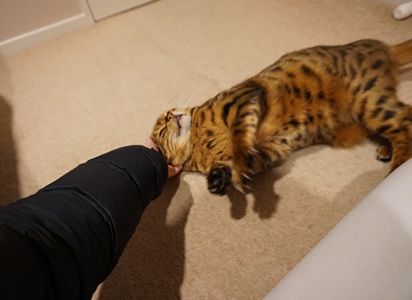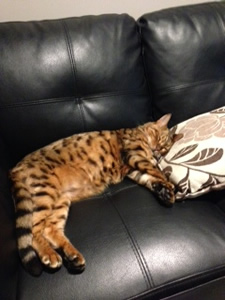 We picked Charlie up safe and sound. He was very cuddly last night!Thank you so much for everything you were great!
Michelle (Charlie)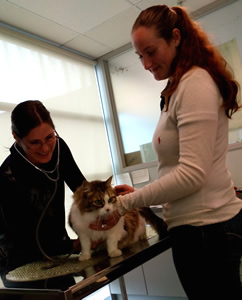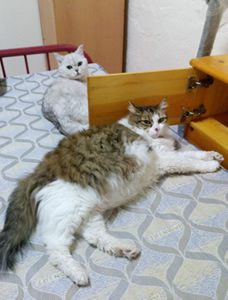 We are safe and settled in HK. Cats are indoor now as it is safe for them.We are living in a piece of farmland far away from the urban. My neighbours got pets such as goats, dogs… My 2 cats never seen goats in NZ. Bella and Simba doesn't like dogs and goats!
Thank you so much for your help 2 cats reunion with their dad finally.
Pui (Bella & Simba – Cats: Auckland, NZ to Hong Kong)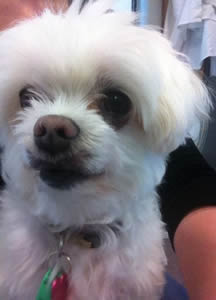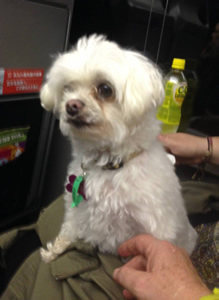 On the train to Tokyo. He's really good thanks for everything.
Took ages with customs, just their process nothing wrong with paperwork.
Thank you so much for the care and attention.
Claire (Bobby – Maltese: Wellington, NZ to Narita, Japan)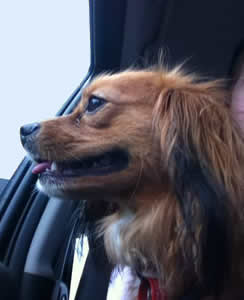 Lucy arrived safely yesterday and it sounds like she's doing great, enjoying exploring and learning about her new home.Thanks again for everything.
Matt (Lucy – Cavalier King Charles / Papillion: Auckland, NZ to Vancouver, Canada)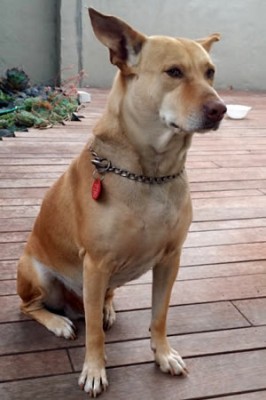 Tamen arrived and is happy in Penang now. Monique and Peggy, thank you so much for making his trip pleasant.Not much waiting.
Ching (Tamen – Kelpie Cross: Auckland, NZ to Penang, Malaysia)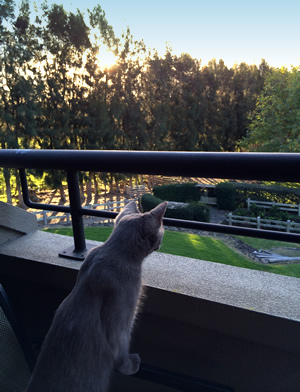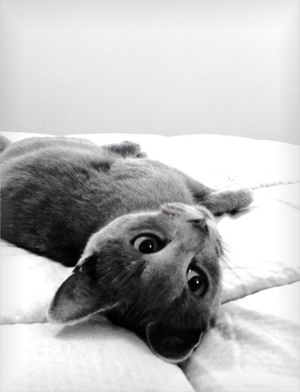 Your service was excellent. It was fuss-free and easily arranged but more importantly to me, you took a real and personal interest in this little stray cat and her story. I felt we were not just another order or another number to your business and as soon as I knew that, I felt relaxed and comfortable with the whole procedure.Please feel free to use this as a reference and to include my contact number 021 222 3197 on your website for anyone who would like to call me for a phone reference.
Jo (Chica – DSH Cat: Napier, NZ to Auckland, NZ)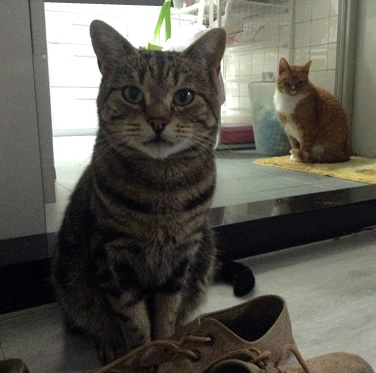 Taka is doing great in HK, and he got a fd here, Da Ta, my brother's one eyed cat. 🙂
Tin Lok (Taka – Domestic Short Hair Cat: Auckland, NZ to Hong Kong)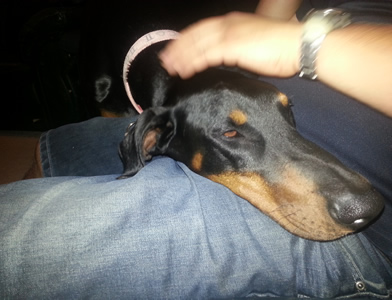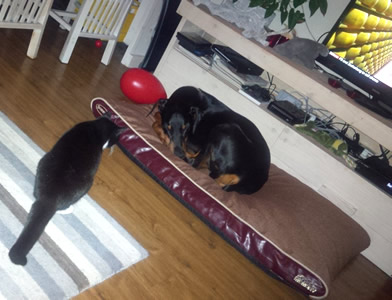 Oh how wonderful it was to see him so happy!! We really appreciate that Chico did not spend the night in some facility. What a splendid start to his journey.He arrived, safe and sound!! Chico had a good night and we've been on a long walk this morning. He's doing very well, at the moment fast asleep 🙂
The children love him – and he them – even one of the cats has been brave enough to get close!
You're the best, thanks so.much again!
Annemieke (Chico – Doberman: Auckland, NZ to Frankfurt, Germany)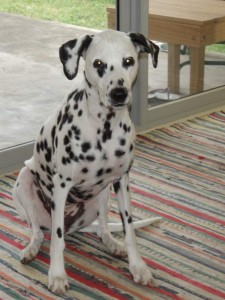 Just to advise both Baylee and Sampson are settled in well to their new home, they will be pleased like Jayne & I when our furniture arrives in the next week or so. Sampson loves the air con and cool tiles on the floor and both like the grass we finally got in yesterday..I imported my 5 yr old Dalmatian and 5 yr old Boxer into Abu Dhabi, United Arab Emirates (UAE) from New Zealand in March 2008. I utilised the services of Aeropets for the export component in New Zealand which consisted of documentation, pre flight MAF vet check, provision of cages and organization and booking of flights etc.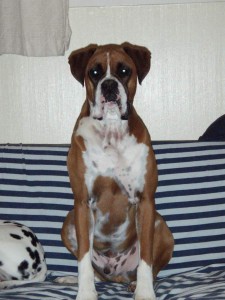 As Sampson is a boxer and because of his snub nose a lot of airlines would not carry him or other snub nose breeds. Monique actually came back with 2 options of airlines where others had sad we could not fly him at all, leaving him behind wasn't an option. Monique got a flight with minimal stop over and transit time, this included additional permits to be arranged for Hong Kong which was also taken care off. I put Monique in touch with our importer in Abu Dhabi and between the 3 of us we got it all sorted out. It went extremely well and ran to plan all the way.I recommend them for anyone looking at international travel of their pets, you will know they will be in good hands and the process which is complicated can be completed smoothly with them.I used AVC for the local coordination of the import permits in Abu Dhabi as well as taking care of the customs clearance at Dubai Airport and then the transport of both dogs from Dubai to Abu Dhabi. As we did not have a place to live in when the dogs arrived they spent 10 days in the AVC kennels. I visited them there a couple of times and they were both happy and in good shape. The kennels were clean and had both indoor and outdoor areas. Each dog had a dedicated handler and in our case both had the same handler that looked after them, On visiting I could see they liked their handler which was very reassuring especially as Samson is more selective of people and therefore I could see they were being well looked after.. The dogs are adapting well to the heat, only up to 38 degrees to date but seem to be fine, they love the air con and cool tiles on the floors just need plenty of water around and a cool place to chill out in.All the staff at AVC have been very helpful both via e-mail between Abu Dhabi & NZ and on the ground here in Abu Dhabi..Thanks Monique
Sean & Jayne (Baylee and Sampson – Abu Dhabi, UAE)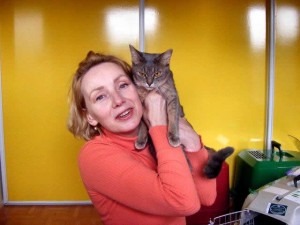 Spice finally arrrived safely after what seemed to me like an eternity. She was OK but had pee'd and poo'd on the way. Hardly seems possible that they wouldn't, really. But she looks good.I finally heard the news about 11pm last night.Thanks again for everything.
Pam (Spice – Devon Rex: Auckland, NZ to Amsterdam, the Netherlands)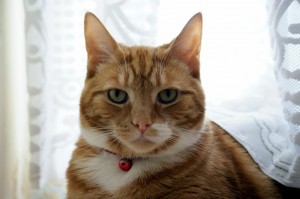 I'm sorry that I haven't been in touch with you since we saw you at the airport. Things have been pretty hectic since I started working. First of all, I would like to say THANK YOU for making Kubi's arrival in Brunei possible. I don't know what I would've done without your help!I know that you must be wondering how Kubi was during our flight in Nov 08. I could not stop worrying about Kubi throughout our 11 hours flight from Auckland to Brunei but to my surprise, he was doing great! He appeared to be stressed out a wee bit initially at the airport but once we let him out of his cage, he settled quickly at home in a day or two. Now, he's in the process of getting to know another cat of ours, Kobi (male Persian) and they are behaving and kind to each other. He is enjoying the humid and sunny Bruneian climate but sometimes, he misses the Invercargill chills that he would fall asleep under the air conditioner!As a token of our appreciation for all your care, hard work and help, I've included the most recent photo of Kubi. If I have friends or relatives who are interested to bring their pets back to Brunei, I know who to recommend – Aeropets!! Till then, take care and all the best.
Niza, Elham & Kubi (Kubi: Domestic Cat: Auckland, NZ to Brunei)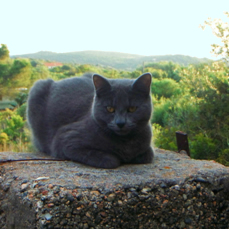 Thanks for your quick answer as usual!Summer is starting slowly here… weather is getting crazier every year!Lluna is in Corsica! She's a world traveler now
Marie (Lluna – Domestic Cat: Auckland NZ to Barcelona, Spain)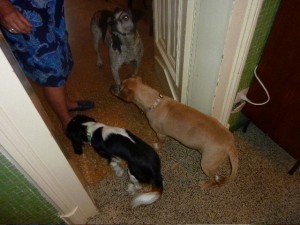 Sorry if I write so late but I had a very very busy time in Italy.As you can see Agatha is very happy in Italy and the three dogs have a very good time together.The two old dogs are finally revitalized by her energy. The cat is not very happy and complains a lot, but everything is very funny.Thank you for everything, the vet in Italy told me that Agatha was not stressed at all of the long flights. You, the cage and the good flight company made the difference! Maybe next year she comes back, you never know.
Francesca (Agatha: Cavalier King Charles Spaniel: Auckland, NZ to Rome, Italy)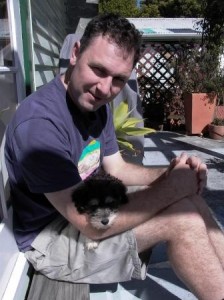 Just wanted to say thank-you for sorting the problem out on Friday with NZ cargo. I was starting to panic cos I thought I wouldn't see my little man. Anyhow, Diesel has settled into his new home and he's such a lovely wee pup. So placid and full of love. I took some pics of Diesel and Dad on the weekend.
Selina (Mini Schnauzer Puppy: Auckland, NZ to Wellington, NZ)
Hi Jodie and Brenda
Sparrow and I are in Germany, safe and sound!
She's pretty exhausted, but apart from that, can tell she's still her usual self. SUCH a relief.
I saw her being loaded on to the plane in Dubai, as I had the seat directly above the "loading hole" in the plane. What a fluke!
They had parked her in the shade just as we were boarding. So I saw the whole process.
Thank you for all your help,
Christine, Sparrow & family (Sparrow: Auckland, NZ to Germany) May 2018
Hi Brenda, just wanted to say thank you for getting Nietzsche to us safely. He was very happy to see us – and talked all the way home! Today he is a little hoarse and still very smoochy 🙂
Liesje, Brendan and Nietzsche (Nietzsche: Auckland, NZ to Helsinki, Finland)
Just wanted to let you know we all arrived safely in Vancouver without any hassle. It was really easy picking Lily up – although did take quite a while – but she was fine and has completely bounced back and is happy as ever!I just wanted to say again just thank-you so, so much for looking after us. You were completely amazing and always came back with answers to my millions of questions the same day and with all of the information I needed. We felt completely comfortable with you looking after our fur baby and I would recommend you to anyone traveling with their pet.
Take care and keep doing what you're doing – you have such a gift and we feel so lucky to have found you!
All the best,
Lorna, Patrick and of course Lily 🙂 (Lily – Labrador Cross: Auckland, NZ to Vancouver, Canada)
Monique,
Thank you so much for all your hard work. Your knowledge and direction were always clear which kept us continuously confident in your abilities. Django arrived and bounced right into his usual self within minutes. So I know that he was well taken care of and had a safe, pleasant journey. I secretly had my moments of " Am I being selfish by putting him through this? Could I be traumatizing him for life?" But I would remind myself of all the positive reviews you had and how well all these pets were doing. I am so grateful that you are in this business and are there for us pet parents.
Thank you
Angela
Just a quick thank you for all your help in getting Maddie down to Dunedin. Everything went really well and she was such a happy dog when we let her out of the cage – she hadn't seen Steve for 5 weeks so she was beside herself seeing him and then she was jumping and bouncing around!!!! Was so neat to see.Again, many thanks.
Lana (Maddison – Newfoundland: Auckland, NZ to Dunedin, NZ)
Bindi arrived very well thank you for everything! She seem pretty happy here so that's cool!Hope all is well in beautiful New Zealand!
Audrey (Bindi – Manx Cat: Auckland, NZ to Brussels, Belgium)
I would like to say big thank you for all your help through the whole process sending Bobo and Sing to Hong Kong. They arrived Hong Kong amazingly calm and cool while we were so happy to see them. They both didn't poo or wee in their cages can you believe it? They get along the new environment so well and I think they have done extremely excellent so far.Again, thank you very much. Will definitely suggest Aero Pets to all my friends 🙂
Tammy Cheung (Sing – Schnauzer Cross and Bobo – Scottish Terrier: Auckland, NZ to Hong Kong)
You did such a wonderful job of transporting my cat at such a young age, I felt very comfortable leaving my cat Cleo in Monique's loving care. It was a plus that you are a vet nurse which made me much more comfortable than I felt at first. This is a big credit to your company. Thank you to you and your company for your excellent work and wonderful communication. I will be recommending you to anyone who is transporting a pet. Thank you once again.
PJ – Auckland
Sorry for the late reply. Miya has arrived safely on tuesday night.Thank you so much for all the kind consultant and in making things happen. Miya cannot possibly be able to join us in Taiwan without your kindly help! We all do really appreciated it.Thanks again, and have a lovely weekend!Best Regards,
Tina (Miya – Cat: Auckland, NZ to Taipei, Taiwan)
I want to thank you for all your help and care when dealing with this very tough situation.Thank you for your patience and answering all my questions. Thank you for taking care of all the arrangements for Charli's safe trip to Canada. I would recommend your services to anyone and if you ever need a reference for that, please feel free to ask. Charli and I thank you for your superior care to us both.
(Bonnie – Labradoodle: Auckland, NZ to Vancouver, Canada)
Aimee arrived well in Germany and was picked up by Christine. She seems to be a bit upset still (she doesn't like changes at all), but is settling in well.Your service was fantastic, thank you very much for that.Your service and preparation have been great because there way no delays, no problems at all and a great communication from your side.
Thanks again a keep up the great work!
Christine will email you too, but you got one more satisfied client!
Cheers
Markus (Aimee – Domestic Cat: Auckland, NZ to Frankfurt, Germany)
Hi There Monique, plane landed at 7 on the dot and she seems no worse for wear from her big journey. Thanks so much for the pick up and getting her on the plane, and at such short notice. Will defiantly use you guys again in the future.Regards,
Kim Milne (Border Collie Puppy: Auckland, NZ to Oamaru, NZ)