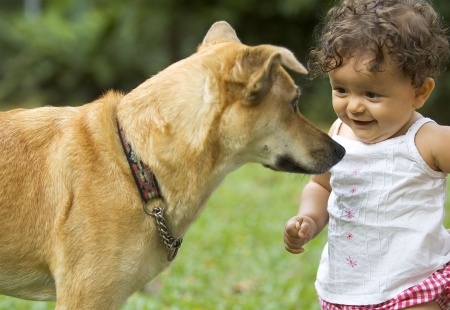 Transporting a dog to any country can seem complicated. Transporting your dog to Malaysia can seem more so since East Malaysia has slightly different regulations that the West of the country. Regardless of the section of Malaysia to which your dog is traveling, he/she will need the appropriate documentation, vaccinations, and microchip before departure. Rest assured that we will help you complete everything needed to ensure smooth transport for your dog.
Free Quote Form Phone or Email Us
Import License
Your dog must have an import license when traveling to Malaysia. The Malaysian import licenses are issued by the State Director or the Director of General Veterinary Services, Malaysia.
If your dog's destination is Sabah or Sarawak, however, the license must be obtained through their individual websites. For pets travelling to Sabah If all the conditions of the Veterinary Certificate have been met the required 1 month quarantine period will be waived.
Health Certification
Your dog must have been resident in New Zealand for at least 6 months prior to departure (or since birth). MPI will examine your dog on the day of departure they will be checking that your dog is healthy and free from any parasites or signs of disease both infectious or contagious.
The MPI Vet will also check your dogs import permit, vaccination book and cage to ensure everything is in order, they will then issue the Health Certificate required for dogs to enter Malaysia.
For dogs travelling to Sabah they will need to be treated for ecto and endo parasites within 15 days of departure. This must be done by an approved Vet and details recorded in the vaccination book.
Vaccinations
A rabies vaccination is required for travel into Malaysia. Your dog will also need to be fully vaccinated against kennel cough, distemper, canine hepatitis, and canine leptospirosis according to the manufacturers recommendations.
In the unlikely event a case of rabies has been reported in New Zealand within five years of the travel date for Sabah and six month of travel for the rest of Malaysia your dog's entry may be denied.
Microchip Requirements
Your dog must have a microchip that conforms to ISO (International Standards Organization) standards. Standard 11784 and 11785 are both acceptable. ISO microchips are the chips issued in New Zealand. Let us know if your pet has been microchipped in another country and we will be able to advise if it is an ISO or AVID microchip.
Banned and Restricted Breeds
The Japanese Tosa, Dogo Argentino, Akita, Fila Brasileiro, Pit Bull Terrier, American Bulldog, Staffordshire Bull Terrier, and Neapolitan Mastiff are all banned breeds and are not allowed into Malaysia.
Several breeds are considered restricted and are only allowed into Malaysia under special conditions. These breeds are Perro de Presa Canario, Rottweiler, Doberman, Bull Terrier, Bull Mastiff, and German Shepard.
Restricted breeds are only allowed into the country with written permission from the Director of State Veterinary Services in Malaysia. The dog must be declared a personal dog and the responsible party must promise to keep them secure when at home using a leash and in public using both leashes and muzzles. A Malaysian official will inspect the dog's living quarters prior to the dog's arrival to ensure they meet Malaysian standards of security. If you own a restricted breed, your dog's pedigree must also be clearly recorded and include in the dog's microchip number.
Once you have completed the preliminaries, you can rest easy knowing we will take care of all the paperwork and transport from there. You needn't worry about appropriate documentation or checkpoints during travel since we can arrange every aspect of their travel arrangements. All you will need to do is pick your dog up at the airport once he/she arrives.