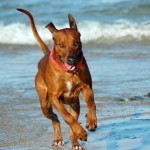 Preparing to transport your dog to another country can be time-consuming and sometimes overwhelming. You must comply with all regulations and requirements regarding dog transport in the destination country. Relocating your dog to South Africa requires several steps. A health certification, as well as an import permit which needs to be obtained before your dog's travel.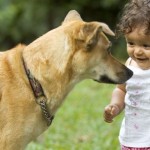 Transporting your dog to Malaysia can seem more so since East Malaysia has slightly different regulations that the West of the country. Regardless of the section of Malaysia to which your dog is traveling, he/she will need the appropriate documentation, vaccinations, and microchip before departure. Rest assured that we will help you complete everything needed to ensure smooth transport for your dog.
Moving overseas can be a hectic and stressful time, particularly when you have to transport a family dog as well. Each country has its own set of strict rules and regulations regarding dog transport and admittance into the country, so you should be aware of your destination country's requirements well before departure. Certifications, licenses, notifications, vaccinations, microchip identification, and approved transport containers are all things you may need to deal with when transporting your dog.